Back to all posts
Posted on
Principal Message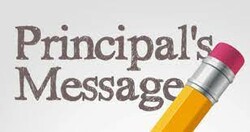 Hello all,
We hope that the season is treating you with kindness and that the snowy cold is bringing about an opportunity for rest and recovery from this busy time. 
We just wanted to put out an update to all students and families that our Winter Break will run from December 24th to January 8th, with students returning to school on January 9th, 2023.  In the meantime, we are delighted to share that we are hosting a full Christmas Turkey Dinner for students (we wish we could feed all families as well, but alas, there simply isn't room).  The week leading up to the break will be filled with themed days and a number of fun opportunities and activities.   In the spirit of giving, we are gathering donations of gently used winter gear - gloves, scarves, toques, boots, etc. - to share out amongst our unhoused population in the city.  Please drop off anything you have to give or feel free to send it along with your kids.
We thank you for trusting us with your most valued gifts all year long - it is an honour to work with our student population.
Be well and kind.
Sincerely,
Cayley King